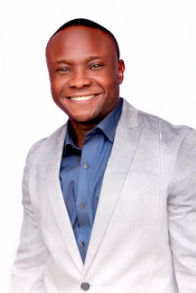 Emmanuel Olawale is a first generation immigrant to the United States. He immigrated to the United States in 1997 in his early twenties.
Emmanuel graduated with Honors from the City University of New York, College of Staten Island where he received his Associate of Arts (AA) degree in Liberal Arts and Bachelor of Science (BS) degree in Communication, Media studies and Journalism.
He received his Juris Doctorate degree at Capital University Law School, Columbus, Ohio.
Emmanuel runs a law practice,
The Olawale Law Firm
in Columbus, Ohio. His firm deals with diverse clients and variant areas of the law, locally, state-wide and internationally. He was a candidate for judge of the Court of Common Pleas, Delaware County, OH in the 2014 election.
He was featured in the WOSU TV special documentary, "
The New American
."
Emmanuel is a recipient of several professional, leadership and academic awards such as Super Lawyers; Columbus CEO Top Lawyers in Ohio, The National Black Lawyers Top 100..
Emmanuel currently lives in Lewis Center, Ohio with his wife and two children.
---
450 Alkyre Run Drive, Ste.330
Westerville, OH 43082
Phone & Text: 614-772-4177
Email:emmanuel@flavoroffavor.com
www.olawalelaw.com